| | |
| --- | --- |
| Name: | Ekaterina |
| Age: | 29 |
| Height: | 160 cm = 5'3'' |
| Weight: | 51 kg = 112.5 lbs |
| User ID: | 00955 |



06.12.2015
HAPPY HOLIDAYS WITH FAVIA DATING CLUB
Dear clients! Happy holidays of Christmas and New Year are coming up very soon. We all would like to make dreams and wishes come true at this magical time. Every year Favia team makes a holiday sugge



03.01.2016
Happy Holidays!!!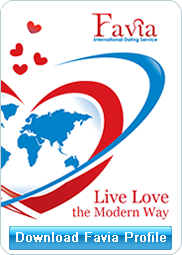 Our Team
We have brought together a team of experienced, highly trained and qualified professionals, who will be leading and advising you every step of the way; a team, committed to offering an excellent customer focused services, honest and professional guidance, as well as to delivering results exceeding your expectations.
We are more than just a dating Club... We are ready to go the extra mile to make sure everything was taken care of. It is the little things that will assure you this is an honest and top-notch service.
If you are single, divorced, widowed or legally separated and you share our view that a lasting relationship is too precious to be left to chance, contact us now. We will be happy to talk with you, discuss your desires, needs and fears and answer any questions that you might have.
We will provide you with the security and discretion, which you cannot find in any Internet dating site, SMS chat, phone chat or newspaper personal ads. We offer an individual service that will make you feel special, understood and taken care of.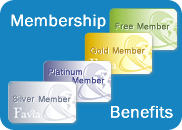 Sergio Carlo Oleari
Per quanto riguarda agenzia tutto bene, servizio perfetto , sono stato assistito dall arrivo in aereoporto, bene il servizio traduttore .
Philippe
It was my first visit to Ukraine, my first date, first lady, and I found people very kind. Thank you for the travel between Kharkov and Poltava. I had only one problem; I was late for the meeting with Tatiana. The interpreter was very good, and all was good. My meeting with lady was wonderful! I have good feeling with this agency and with lady also. I think, that lady was shy a little, but it was normal, because she didn`t know me. All was good for me.