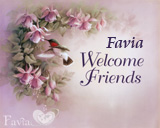 On the 21st of April our company was glad to invite our clients for open day!
It was a fabulous meeting and the pleasant thing was that our clients came with their friends.
There was an official part where we were telling about the services we are providing and were answer to question that interested our lovely clients. Of course after the official part our visitors were invited to the entertainment area. It was very interesting and funny, because during this part our ladies could know more about different cultures.
We are very happy to see our clients every day and hope that with this open day, the quantity of satisfied clients will grow up!!!