| | |
| --- | --- |
| Name: | Kseniia |
| Age: | 28 |
| Height: | 172 cm = 5'8'' |
| Weight: | 65 kg = 143.3 lbs |
| User ID: | 01378 |



08.04.2019
Engagement in our dating agency



09.04.2019
Happy Birthday To Us!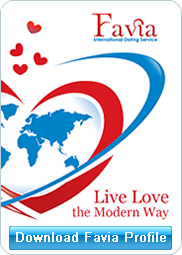 Yves , France
Je souhaitai vous remercier pour votre accueil ici a Poltava.
Votre service d 'interprete grace a Anna m a permis de rendre les difficultes de langue beaucoup plus faciles et de plus cette personne etant toujours prete a vous rendre la vie plus agreable par son ecoute.
Les services annexes sont tres bien adaptes a la vie actuelle.
Je vous remercie pour tout et suis impatient de pouvoir revenir a Poltava dans ces bonnes conditions.
Au plaisir et bonnes continuations.

Cordialement

Yves , France


Atif
It is a good opportunity to say thanks for all your team in the lovely agency with helpful employees. I have not faced any difficulties in my trip. and I met with a nice and beautiful lady. Interpreter was nice with us (Anna). My trip to Poltava was good too with a professional driver and nice lady (Alina) she also help me with everything and arranged all events. So thank you guys for everything that have been done to me. Now all my thinking is about our future and what we will end up in our journey... Thanks a lot! Atif, Saudi Arabia
Sergio Carlo Oleari
Per quanto riguarda agenzia tutto bene, servizio perfetto , sono stato assistito dall arrivo in aereoporto, bene il servizio traduttore .