| | |
| --- | --- |
| Name: | Ludmila |
| Age: | 33 |
| Height: | 167 cm = 5'6'' |
| Weight: | 60 kg = 132.3 lbs |
| User ID: | 01047 |



08.04.2019
Engagement in our dating agency



09.04.2019
Happy Birthday To Us!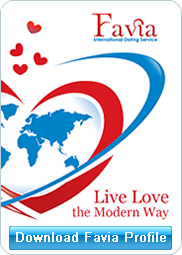 Daniele
Ciao
Il mio soggiorno a Poltava e stato perfetto , ho fatto passeggiate e visitato citta di Poltava , la traduttrice nadia perfetta in tutte le condizioni . visitato museo di Poltava .
Siamo andati in ristorante il cibo molto buono posti molto belli .
Ho incontrato la ragazza ma forse non forse quello che cercavo , non e colpa di agenzia ma non ci siamo incontrati come caratteteri , ma comunque e- stata una esperianza molto bella ritenteremo con un altra ragazza e vedremo se le cose andaranno meglio ,,,, sono molto fiducioso questa agenzia e molto seria e affidabile .
Grazie

Daniele, Italy


Atif
It is a good opportunity to say thanks for all your team in the lovely agency with helpful employees. I have not faced any difficulties in my trip. and I met with a nice and beautiful lady. Interpreter was nice with us (Anna). My trip to Poltava was good too with a professional driver and nice lady (Alina) she also help me with everything and arranged all events. So thank you guys for everything that have been done to me. Now all my thinking is about our future and what we will end up in our journey... Thanks a lot! Atif, Saudi Arabia
Sergio Carlo Oleari
Per quanto riguarda agenzia tutto bene, servizio perfetto , sono stato assistito dall arrivo in aereoporto, bene il servizio traduttore .