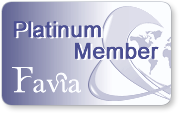 The Platinum Membership gives you access to all the features and communication options available on our website with no limit to the number of services you can use. Platinum membership allows you to send as many letters to ladies per month and watch up as many introduction videos as you wish.
Members get 20% discounts on phone calls, skype chats, skype voice calls, skype video calls, as well as gift shop items. They have the opportunity to send and receive correspondence requests, use the love match tool, get one to one initial consultation, get full travel assistance and avail of a wide range of other benefits.
Read More...
Platinum Membership cost 365.00 USD per month.