A souvenir gift that a Ukrainian girl would like should be original or even avant-garde. Size and shape do not matter. If you intend to make a specific purchase during a holiday it is wise to begin your search in advance. Check the availability and prices at virtual stores and neighbourhood shops ahead of time.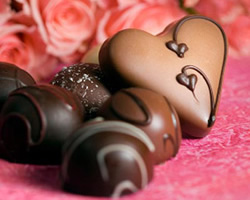 Sweets could be a gift of good taste if you are visiting a lady in Ukraine. All women love chocolate. The problem is that most of them try to purposely avoid eating it in order to stay slim. So, what is it you can do? You can bring her some fine, expensive or hand made chocolate. This kind of chocolate brings great satisfaction, doesn't harm her figure and doesn't look as ordinary as an average box of candies.
Every woman likes luxurious things, so do not hesitate to get her a box of exquisite sweets. There is no doubt, she'd appreciate your special care.Purely, traditional souvenirs are always welcomed. Little flags, emblems, guide books, or a CD with traditional folk music will be something she'd keep for a long time and something that will always remind her of you. Those traditional souvenirs show that you are proud of your country, but they are also a great way to introduce her to your culture.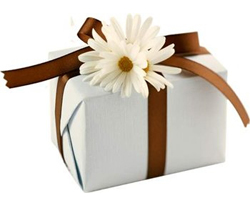 If you wish to amaze your Ukrainian lady, bring her jewellery - all ladies like them. On the one hand, you will be able to enjoy watching her wear your gift and being excited about it. On the other, you will make her feel very special and desired.
If you intend to steal the lady's heart, don't forget to bring some souvenirs for her family or her child, in case she has one. She will appreciate this gesture more than you expect. Any kind of toy or portative game will be greatly praised by the kid and it will make you a hero in her child's eyes. When buying a gift for your Ukrainian lady, please keep in mind that its value is not being determined by its price. It is the consideration that matters.